Ground opening of Ouye furniture in 13 cities
---
---
As May Day comes,
Ground opening of Ouye furniture in 13 cities,
I wish the people of the country a happy 51 Labor Day;
Warm congratulations on the opening of the stores in Ouye,
Business is booming!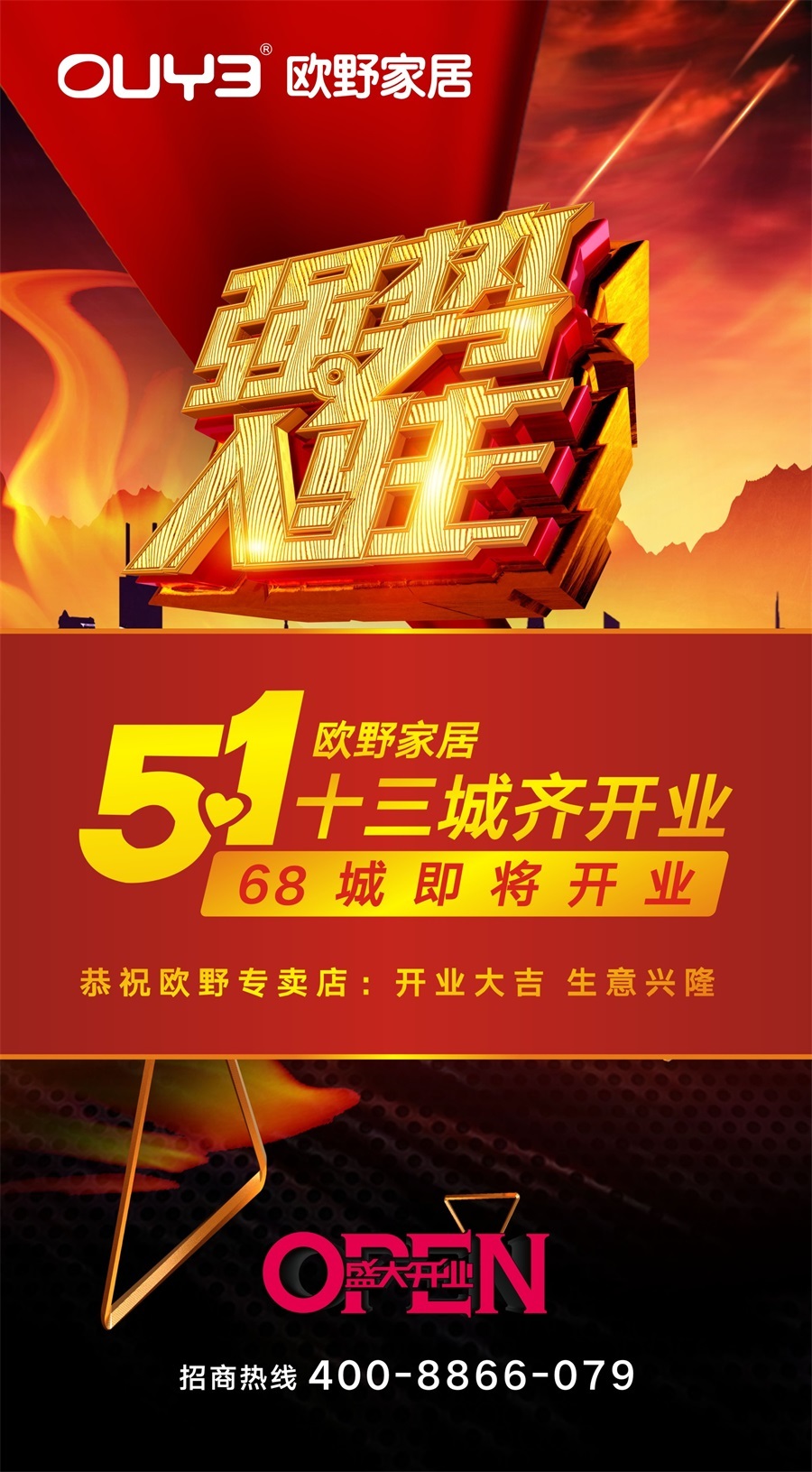 Ouye Home has a good reputation in the industry,
  Regardless of sales from the industry, the opening stores are steadily increasing
  With excellent product quality,
  Fashionable, modern style course
  Won the love of consumers and major home furnishing stores,
  Ouye Home's 23 years of brand precipitation
  Step by step towards glory
The market determines the brand power, the sales volume determines the right to speak which is the survival rule of the market. Ouye 2019, domestic marketing promotes in-depth development. Ouye Furniture has started from the initial opening of brand awareness to the establishment of brand reputation, and more Advanced maintenance of brand loyalty, step by step, to promote the upgrade of Ou Ye home brand.
  The stores that Ouye Home 51 has opened are as follows:
Xinjiang Yili New World Ouye Furniture, Jiangxi Nanchang Xiangjiang Home Furnishing Store, Jiangxi Shangrao Red Star Macalline Store, Jiangsu Changzhou Jiajia Ai Store, Jiangsu Wujiang Haodejia Store, Fuyang Jinxin Store, Ningbo Ouye Store, Hubei Wuhan Ouyada Hankou Store , Hubei Xiaogan Red Star Macalline Store, Hunan Jishou Ou Yada Store, Yunnan Qujing Juran Home Ouye, Sichuan Meishan Ouye, Liaoning Dalian Jinzhou District Qianbai Home Store
  Stay tuned for the upcoming 68 city of Ouye Furniture
---