70th Anniversary of National Day, Ouye Home 27 City National Day Grand Opening
---
---
On the occasion of the 70th National Day,
Grand Opening of Ouye Home 27 City,
Wish: The motherland is prosperous and Cathay Pacific is safe,
Wish: The business of Ouye stores is booming!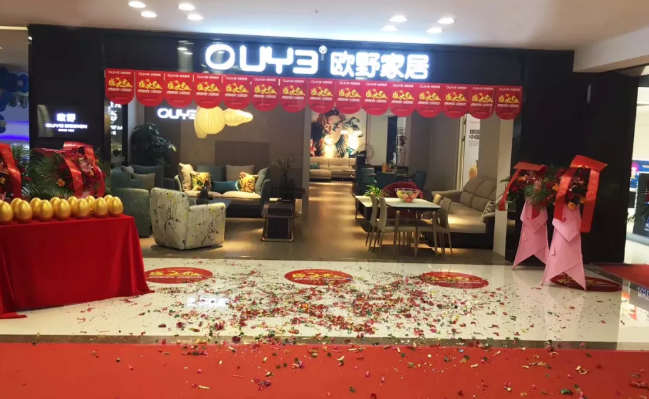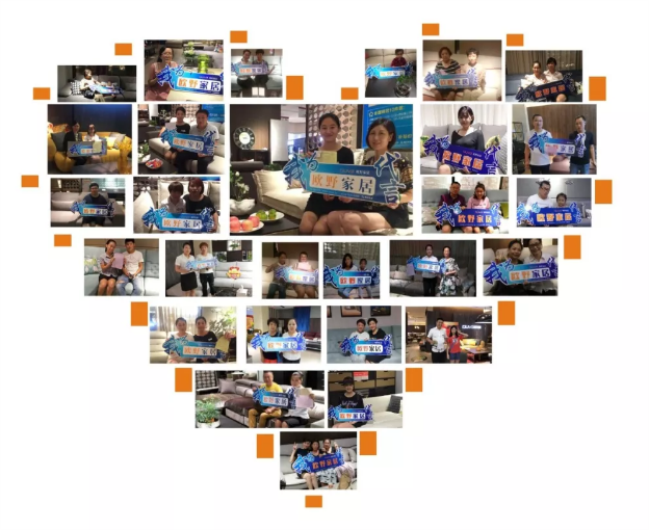 Thanksgiving era! Thanksgiving country!
  Ouye Home will always struggle with the great motherland!
  After 23 years of steady development, Ouye Furniture has achieved good results in the home furnishing industry; thanksgiving era! Thanksgiving country! Ouye Furniture will always struggle with the great motherland! Ouye Furniture has always been adhering to the concept of innovation and high quality development. With fashionable, simple and modern style, Ouye Furniture is more prominent in the same industry.
  Affected by the market environment, the home furnishing market showed a weak growth. Ouye Furnishing, under the leadership of Long Dong and President Zhang and the joint efforts of all colleagues; and the strong support of the majority of dealer friends, Ouye Furnishing 27 City opened during the National Day. The number of Ouye Furniture stores has been steadily increasing. From the original few stores, it has now grown to more than 300 stores across the country. Thanks to home dealers and consumers for their support and love for Ouye Furniture.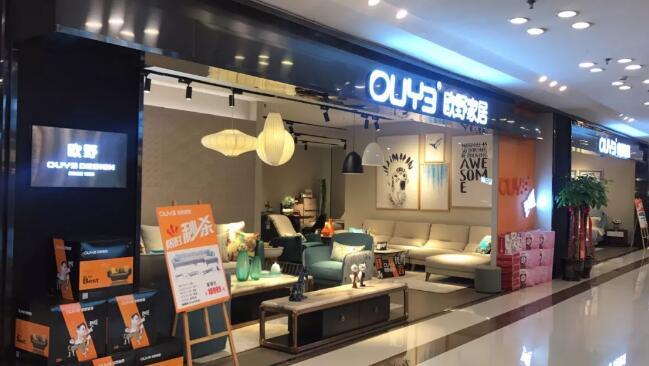 The grand opening of National Day 27 Ouye Furniture, congratulations to the following Ouye Furniture stores:
Business is booming!
Yinchuan Red Star Macalline Ouye,
Inner Mongolia Bayannaoer Red Star Ouye,
Inner Mongolia Hohhot Jinsheng Ouye,
Ordos, Inner Mongolia has been in Europe for hundreds of years,
Daming Palace Ouye, Jiaozuo, Henan,
Ouye, the home of Luoyang, Henan
Shanxi Yuncheng Ouye Store,
Henan Xinzheng Ouye Store,
Shenzhen Wanzhong City Ouye,
Jiangxi Jiujiang Xiyingmen Ouye,
Guangdong Houjie Xingye Home Furnishing Ouye,
Shenzhen, Guangdong, Fuyong, Mercure, Ouye
Ouye, the home of Wuxi, Jiangsu
Red Star Ouye, Xuzhou, Jiangsu,
Ouye, an actual home in Fuyang, Anhui
Anhui, Wanshang City, Yingshang, Anhui,
Anhui Huangshan Golden Sun Ouye,
Anhui Wuhu Red Star Ouye,
Hubei Jingzhou Ouye Store,
Hubei Yichang Ouye Store,
Hunan Changsha Xiyingmen Ouye Store,
Hunan Yiyang Ouye Store,
Hunan Jiahe Ouye Store,
Hunan Ningxiang Ouye Store,
Shandong Yantai Guojin Ouye,
Liaoning Chaoyang Ouye Store,
Ningbo Modern Mall Ouye Store in Zhejiang.
"Focus, innovation, ingenuity, Ou Ye has always been deeply immersed in the field of deep home"
(Ouye Furniture Development History)
In 1996, "Zhongyi Private" was established to produce multifunctional furniture
In 2000, the production of fabric sofas was officially renamed as "Shenzhen Ouyou Weibang Household Products Co., Ltd."
In 2007, the first domestic restaurant concept home brand was created, and its brand Ouye Furniture launched the welding primary color stainless steel furniture in the same year.
Won the first furniture industry "China Living Room Furniture Innovation Gold Award" in 2009
Through three years in 2010, invested 5 million in research and development funds, after 366 experiments, successfully invented 366 special steel steel glass; in the same year, the metal tenon and mortar structure stainless steel hardware furniture was launched, and was awarded the "Top Ten Innovative Brands of Chinese Living Room Furniture" by the Chinese furniture industry
In 2011, the German BMW company ED surface treatment technology was introduced, and the color stainless steel hardware furniture was introduced. In the same year won the China Furniture Industry "Furniture Exhibition Original Furniture Gold Award
In 2016, the company's 20th anniversary has accumulated more than 200 design patents, more than 50 product structure patents, more than 100 industry honorary titles, and truly completed the vertical industrial chain of the enterprise.
In 2018, six major production bases were expanded, the Ouye headquarters building was completed, and Ouye Business School was established.
Global Investment Promotion Hotline: 400-8866-079
---