Brand Story
Long Zhongshan

Honorable designer & founder of Ouyou Weibang Household Products Co., Ltd.

Visiting Professor of Central Academy of Fine Arts

Winner of the German Red Dot Product Design Award

China Milan Furniture Club member

Intellectuals create things, clever ones describe them, keep them, the world is the work-Long Zhongshan
Mr. Long Zhongshan's greatest ideal is to bring his own home design into people's lives and to create a comfortable and fashionable furniture culture. This very creative Italian brand will bring Chinese consumers to a spiritual living space, and his concept of true and beautiful product creation has become a cult of Chinese consumers.

Leading the R&D department to independently develop 366 technology, anti-scratch, anti-oil and other products endow consumers with more practical and beautiful furniture products with bold and bold; unique metal tenon and mortise structure, integrate Chinese traditional craft aesthetics into household products, creating perfection Home culture. Its products include more than 200 international and domestic awards, the Italian "interni" global designer award, consecutive design awards, the German red dot product design award, internationally renowned brands, the most popular consumer brands, and various Gold Award for creativity and environmental protection at the International Furniture Fair...

In the past 24 years, Mr. Long has cooperated deeply with famous design studios such as Italy and Germany, and successfully created two internationally renowned brands, Ferraga and OMEGA, which are loved by consumers and are already global distribution partners. Preferred for cooperation.
Mr. Long, the founder of Ouye Furniture, was born in a family of craftsmen. He was born in a family of craftsmen. Under the influence of his parents, he has an unusual love for home art. Determined to take this as the path of life pursuit, his love and research on furniture at the National Academy of Fine Arts became his only hobby. In the big house where he lived, he filled with hand-painted furniture manuscripts.
By chance, a group of like-minded partners embarked on a trip to Milan, and he stayed for six years. As the birthplace of the Renaissance, under the accumulation of a long culture, Milan furniture design has also been endowed with unparalleled artistic charm. Mr. Long is fascinated by the exquisite craftsmanship, elegant shape, design concept full of humanism and Italian furniture with both rationality and sensibility.
In 1996, Mr. Long Zhongshan returned home to start a business. He signed contracts with friends such as Chen Haibin, Liu Wen, Matteo Nunziati and other famous Italian designers, and many years of life experience in Italy. There is a special liking. After many years of precipitation, combined with the Chinese people's aesthetic point of view, "Ou Ye Home" came into being in the same year.
Adhere to the original design concept of "interpreting home art with nature". Grasp the frontier lifeline of soft furniture fashion, interpret the trend of home furnishing from an international perspective, introduce advanced production technology and equipment from Europe and other countries, and provide a high-class fashion, high-quality, high-precision, and pursuit of excellence. High-quality products and services integrating quality, personality and practicality. In twenty-four years, Ouye Furniture has created more than 500 patented products, which are truly striving for excellence and pursuing excellence. Today, Ouye Furniture products are exported to cities at home and abroad. After the precipitation of time and the baptism of the market, Ouye Furniture's market influence ranks among the leading products in the country.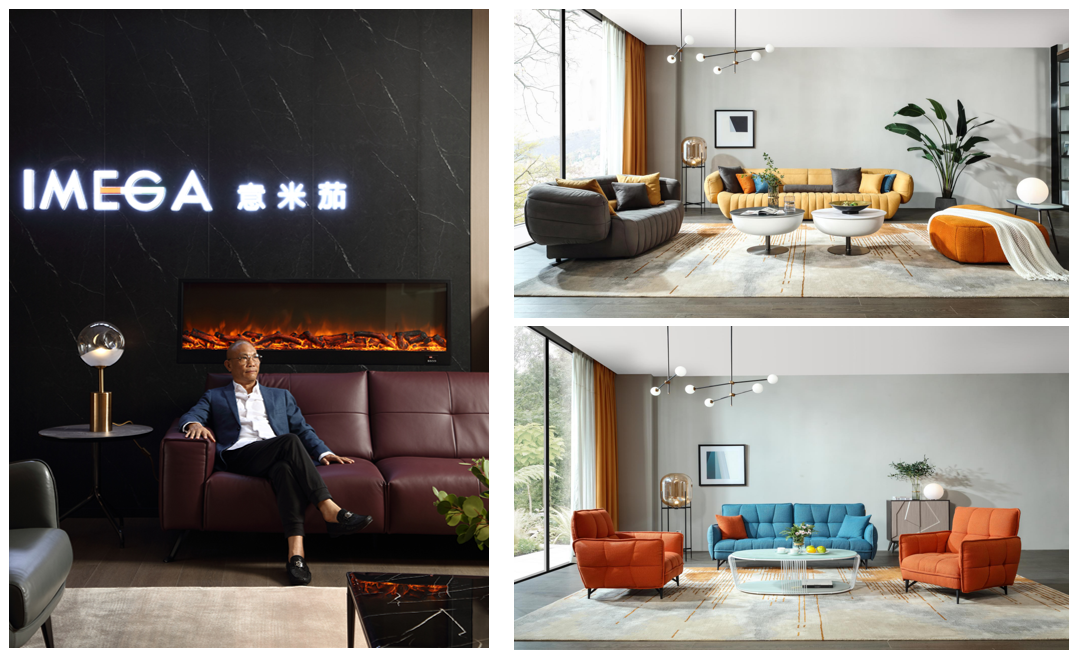 Original design concept of natural interpretation of home art
As an international software fashion brand, Ouye Furniture attaches great importance to design and innovation. The combination of international original design and Chinese heritage craftsmanship aesthetics adds impetus to the development of the Chinese home furnishing industry. At the same time, it also delivers a beautiful home culture for domestic and foreign consumers. Wild home, comfortable home.
Knowers create things, clever ones describe them, keep them, the work of the world
Ouye Furniture takes market demand as the criterion, adhering to the combination of innovation and practical quality. In 24 years, Ouye Furniture has created more than 500 patented products. The independently developed 366 process leads the new product direction of the home furnishing industry; the unique metal tenon and mortise structure represents the unique ingenuity and wisdom of this Chinese craftsman.

At the moment, internationalization of design, internationalization of materials, and internationalization of sales are the driving force behind the realization of Ouye Home's core values ​​of "technological innovation, health and environmental protection, and better product delivery to people". Looking forward to the world, Ouye Home will design the concept of natural interpretation of home art, exquisite product technology, and a complete product supply chain will make Ouye Home shine on the international stage, gain the attention of global consumers, and become the world's home culture product. A giant star.